Peter Davey - Trustee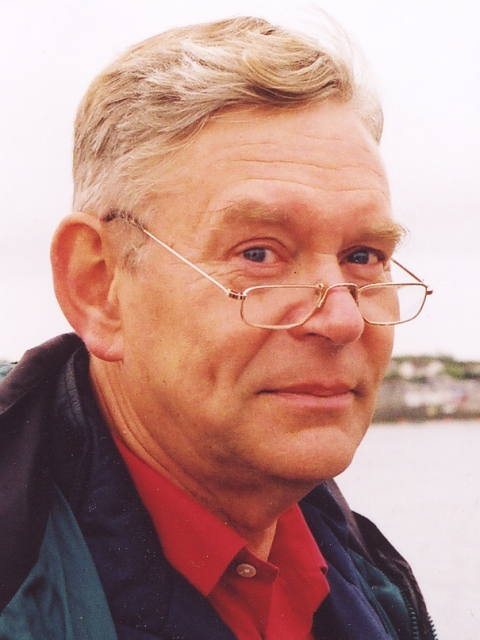 Peter Davey carries out research into the archaeology and social history of tobacco pipes and pipe smoking in the early modern and modern periods. His research focuses on different periods and topics around the world from the initiation of pipe smoking in western Europe in the late 16th century, to the relationship between archaeological and documentary sources in the study of recent historic periods.
In particular he is interested in the social and economic interpretation of groups of clay tobacco pipes from controlled archaeological excavations. Current projects include the analysis and publication of pipe assemblages in Argentina, northern Ireland and Austria, as well as Britain. In recent years he has become interested in the development of clay pipe studies in south-eastern Europe and in the origins, history and economic structure of briar production in France and Britain from the mid-19th to the mid-20th centuries.
He is also interested in the pipe as a statement of cultural and personal identity and of its use in the assessment of the relationship between differing cultural groups, especially on political frontiers, such as for example that of the Ottoman Empire.
Recent publications
Books
(ed) 2007 The archaeology of the clay tobacco pipe xix, Les pipes de la quarantaine: fouilles du port antiques de Pomègues (Marseilles), by P Gosse, Oxford: British Archaeological Reports, International Series 1590, 346p.
Selected papers (since 2010)
2015 Snake pipes, coiled pipes and pipe figures: an introductory note, Ballaugh: Curragh Environmental Consultancy.
2014 'Ottoman clay pipes and Ottoman-style clay pipes: a review of some published research since 2000, Journal of the Académie Internationale de la Pipe, 7, 65-72.
2014 'The Limerick pipe-makers' guild', Journal of the Académie Internationale de la Pipe, 7, 85-92.
2014 'Chapitre 3: Quelques pipes en terre issues des fouilles de Marseille' in V. Abel, M. Bouiron and F. Parent (eds.), Fouilles á Marseille. Objets quotidiens médiévaux et modernes, Bibliothèque d'Archéologie Méditerranéenne et Africaine 16, 283-293.
2013 'The pipe collection of Alice, Baroness Rothschild: an introductory overview', Journal of the Académie Internationale de la Pipe, 6, 1-31.
2012 'Written and artifactual evidence for pipe-makers and pipe-making in the British Isles in the 17th century', Studies in Post-Medieval Archaeology, 4, 165-188 (Prague).
2011 'Review: Tonpfeifen in Bayern (ca.1600-1745). By Natascha Mehler. 426 pages, illustrated. Zeitschrift für Archäeologie des Mittelalters, 22, Bonn: Rudolph Habelt GMBH', Post- medieval Archaeology, 45:2, 457-458.
2011 (with F. Zorzi), 'Descripción del conjunto de pipas halladas en el sitio Bolívar 373', in: Ramos, M. et al. Eds, Temas y problemas de la Arqueología Histórica, Vol. II, 203-213, PROARHEP, Luján. ISBN: 978-987-27349-2-3.
2010 (with S. White) 'The clay tobacco pipes from Wharram Percy' in: C Harding, E Marlow-Mann & S Wrathmell, Wharram: a study of settlement on the Yorkshire Wolds, XII, The Post-Medieval Farm and Vicarage Sites, York: York University Archaeological Publications 14, 212-238 and 369-371.
2010 'The Civic Company's briar pattern book', Journal of the Académie Internationale de la Pipe, 2, 157-179.
Editorial roles
2010-2014 Editor of the Journal of L'Académie Internationale de la Pipe.
1979-2007 Editor of The Archaeology of the Clay Tobacco Pipe, 19 volumes.
Other roles
2008-2013 President, L'Académie Internationale de la Pipe.
2008 to present Senior Research Fellow, Centre for Manx Studies, Department of Archaeology, Classics and Egyptology, University of Liverpool.
1984 to present Member, Chartered Institue for Archaeologists.
1992 to present Fellow of the Society of Antiquaries of London.
Other academic interests
Medieval and post-medieval ceramics in Western Europe.
History and archaeology of the Isle of Man.