Events
Exhibition at Liverpool University
We are very pleased that because of its popularity with both staff and visitors, our exhibition on display at the Victoria Gallery and Museum in the Univeristy of Liverpool has been retained.
When Liverpool was European City of Culture in 2008, the University's main contribution to the festival was the opening of a brand new public museum and art gallery housed in its 'red brick' Victoria Building. The building was re-opened in May 2008 by Princess Anne and our exhibition of clay tobacco pipes was one of the first displays to be shown.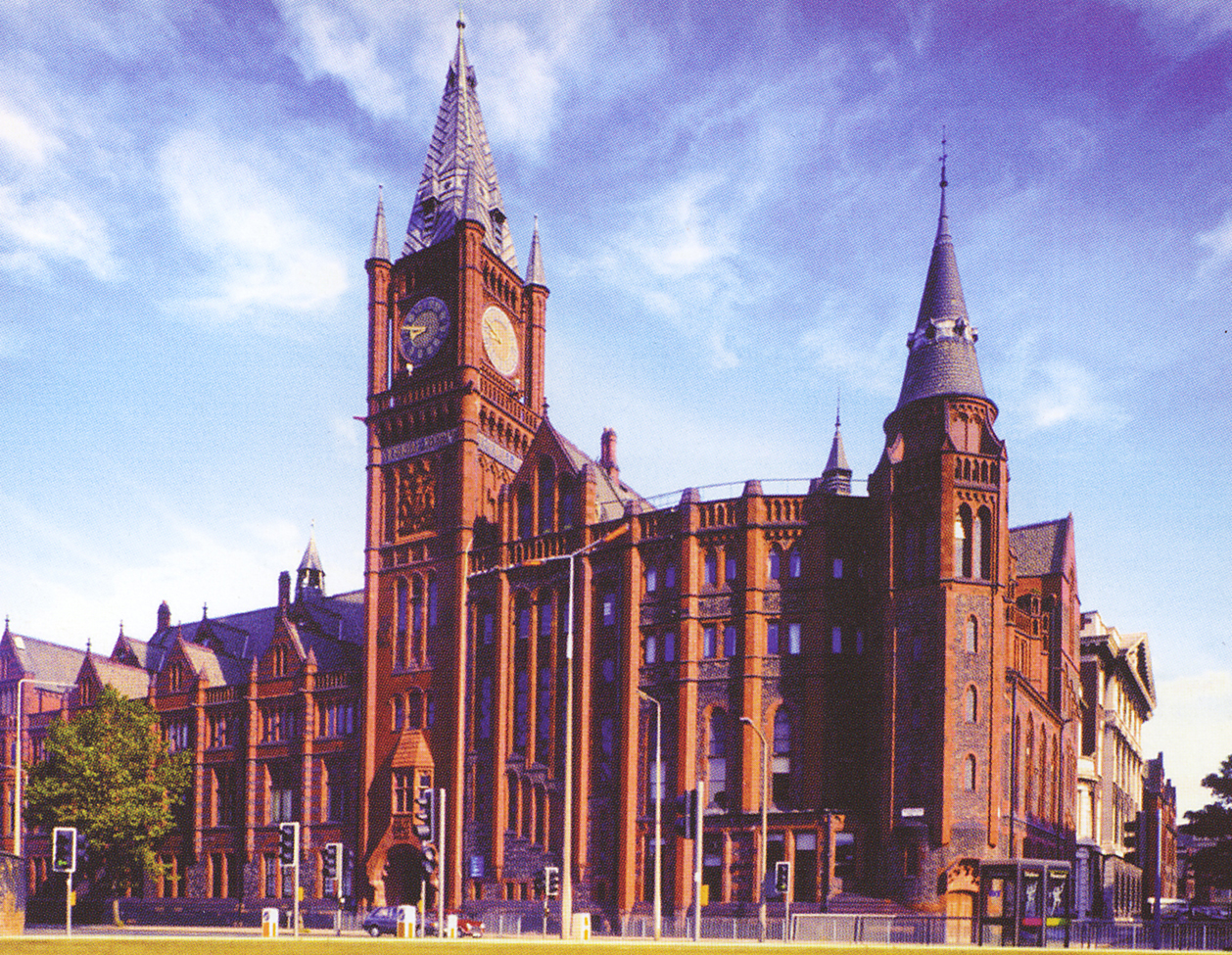 The Victoria Gallery and Museum, Liverpool
The National Pipe Archive was delighted to be able to provide the materials and design a display dedicated to pipe studies. It is in two parts. The first asks the question 'Why are clay pipes important?' and explains how archaeologists collect and study pipes from excavations.
The second looks at 'Pipe research in Liverpool'. Liverpool has been at the forefront of the archaeological study of pipes, both nationally and internationally, for almost 40 years. The display highlights research themes such as local studies, recording makers' stamps, collaborative projects and publication. There is also an attractive display of other kinds of pipe and smoking paraphernalia.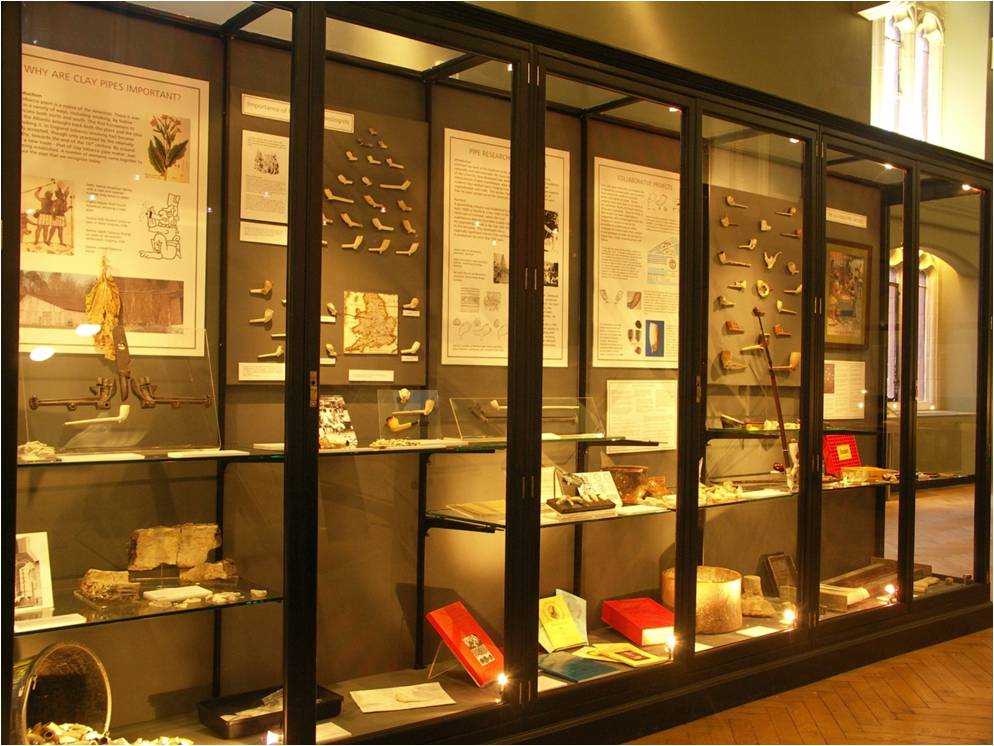 NPA exhibition in the VGM
London pipes from the Jarzembowski Collection form a central part of the display. Part of the display shows a mass of London pipes being poured from an excavator's bucket. In September 2008 the exhibition formed the focus of attention of an international pipe conference entitled 'The Pipe in its socio-economic context' held in the University and attended by members of L'Académie Internationale de la Pipe and the Society for Clay Pipe Research.

Leonie Sedman, curator for the museum's archaeological collections, said "the exhibition is creating a great deal of interest. It deals with an artefact, familiar in some form to most people, but which has almost become a taboo subject." The museum and gallery are open Tuesdays to Saturdays 10.0am to 5.00pm and the pipe exhibition will remain open for the foreseeable future. Link to museum