Recent Acquisitions
Müller Library (Accession No. 2016.09)
Description: A very significant collection of books on pipes, of all kinds, smoking and tobacco related items, previously in the possesion of Pierre Müller. Mr Müller has kindly donated his entire library of over 300 books to the Archive. These books are currently in the process of being catalogued.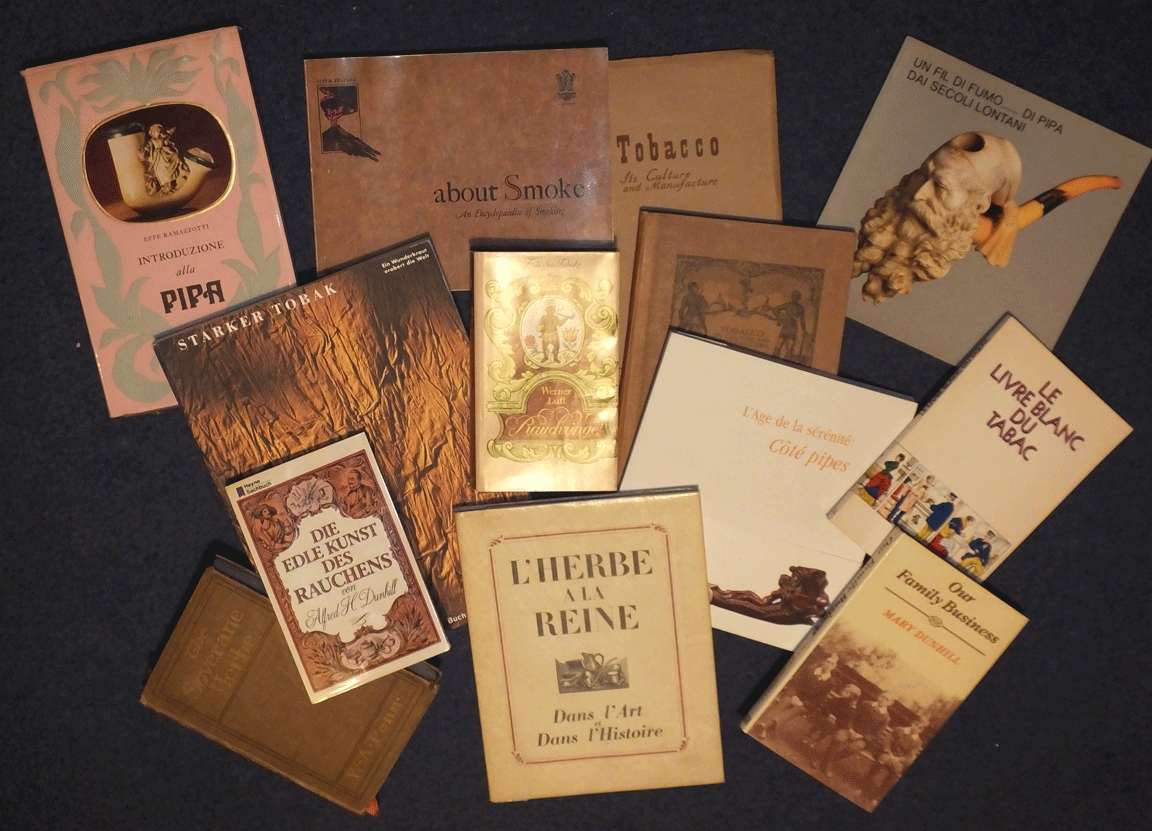 Small selection from the Müller Library
Associated Notes: Pierre Müller was born in 1927. He is a very talented jeweller from Geneva and has become an avid collector of all things relating to the pipe. He produced his first briar pipe in 1977 and has become renowned as a craftsman in the pipe world, producing some beautiful pipes. He has also been a long standing member of the L'Académie Internationale de la Pipe.
Charles Crop Pipe (Accession No: 2013.06.01)
Description: A single pipe with a depiction of the Crystal Palace on bothsides. Along the stem the moulded letter C. CROP / LONDON. The pipe originally in the possession of a Mrs Hall of Reading and deposited with Reading Museum who subsequently donated it, together with all the associated documentation to NPA.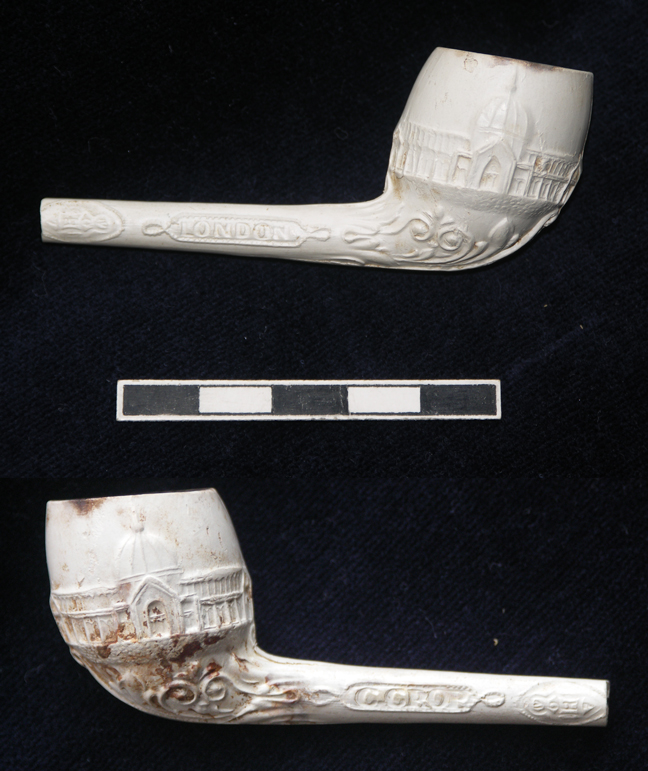 C Crop / London.
Two McDougall Cadger Pipes (Accession No: 2012.07.01-02)
Description: Two complete McDougall Cadger pipes. Both pipes are mould-marked with the lettering MCDOUGALL on the smokers left and SCOTLAND on the smokers right.
Associated Notes: According to family tradition these pipes were brought from Scotland to Canada in the late 1880s by the MacElhenney family and handed down to Ellen Jean MacElhenney Pooler (22 Apr 1891-3 Sep 1978) (grandmother of the donor - Karen Zaimes Atkinson, of Portland Maine).
| | |
| --- | --- |
| | |
| Two MacDougall cadger pipes. | Bowl detail. |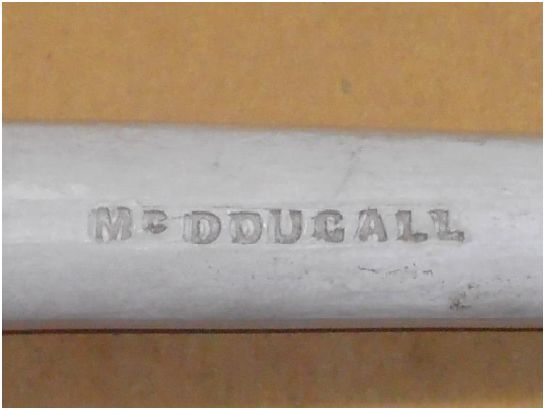 Stamp detail.